Exiled: Kenly's Story (Talented Saga #5)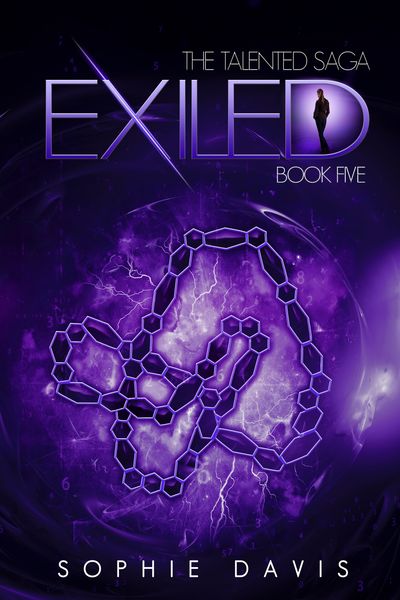 *2015 Next Generation Indie Book Awards Winner- Best Young Adult Novel*
Exiled eBook and Paperback - BUY NOW! 
Exiled Audiobook | Audible.com
Warning: Synopsis may contain spoilers for earlier books!
"You are going to run," Erik said, his tone cold enough to freeze the sun. "Get out of the city. Keep running. Don't stop until you're somewhere no one knows you. You are not safe. Do you understand?" 
 
Kenly Baker is on the run. As one of the Created, a new subset of Talents whose powers were exponentially increased with a synthetic substance, she is being hunted by the government.
Kenly travels across the Atlantic Ocean to the slums of London where she finds tentative acceptance among a group of outcasts. The Talented are second-class citizens outside of America, so her new friends have spent their lives hiding their abilities, dodging shadows and barely staying alive. Kenly must quickly learn their ways if she is to have any hope for survival.
Because the government is not alone in hunting the Created. Kenly thought she knew what horrors haunt the night, but she soon learns of predators far more terrifying than anything she's ever faced. Suddenly, she is brutally aware of humanity's dark side.
The darkness is aware of Kenly, as well. And it's coming for her.