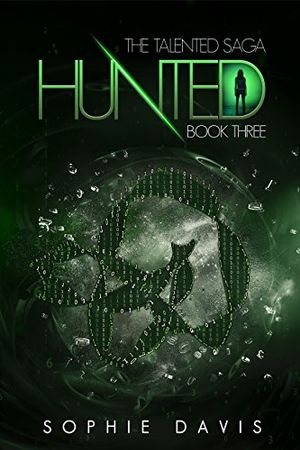 Ebook & Paperbacks Editions: BUY NOW
Hunted - Audiobook | Audible.com
With over Twelve Million pages read via Kindle Unlimited and Half a Million worldwide downloads, readers are raving about this #1 Bestselling Dystopian Romance series: "X-Men meets Divergent in a new way." "Intoxicatingly good."
When the war begins, which side will she choose?
Talia's next mission finds her analyzing the children of the nation's capital to identify those with powers. Though she knows the mandatory testing is controversial, Talia is stunned by the unrest in Washington D.C. during the annual Talented Aptitude Tests. With protests raging, a citywide curfew is imposed.
Then the Director assigns Talia and Erik to hunt down a child who didn't report for testing.  When she encounters a face from her past, Talia must confront her toughest decision yet.  Following her heart will put Talia and those closest to her in mortal danger, but the consequences of doing nothing are inconceivable.
Together with Erik, Talia must pierce the veils of secrecy before someone decides she knows too much....
HUNTED is Book Three in the TALENTED SAGA, the #1 Bestselling Dystopian Romance series about the life of a girl with extraordinary psychic powers, and what happens when a heart is torn between love and rage...
 Hunted Reviews